Canvas Mould Remover
A common issue amongst camper trailer, tent and caravan owners, is packing up the canvas material before it's 100% dry, or storing it in a humid location for an extended period of time. Next time the camper trailer, tent or caravan annex is unfolded, there is minor and sometimes heavy mould growth. Once mould gets into canvas or similar heavy fabrics, it takes a lot of elbow grease to remove, and quite often the mould will not come out without leaving stains… if at all.
Now you can clean the mould fast, with no scrubbing…
Glamping Tents – Trailer Canvas – Awnings – Sun Shade & Shade Sails
Recently we had a camper trailer owner use our Curtain Magic Mould Remover on their mouldy canvas, with remarkable results. Further to this, the results lead to a positive viral response on Facebook and we now have a very happy family of campervan, caravan and tent owners in Australia, New Zealand and the United Kingdom, who now have a DIY mould removal product option for their canvas tents, pop-ups and awnings, at an affordable price. No scrubbing required.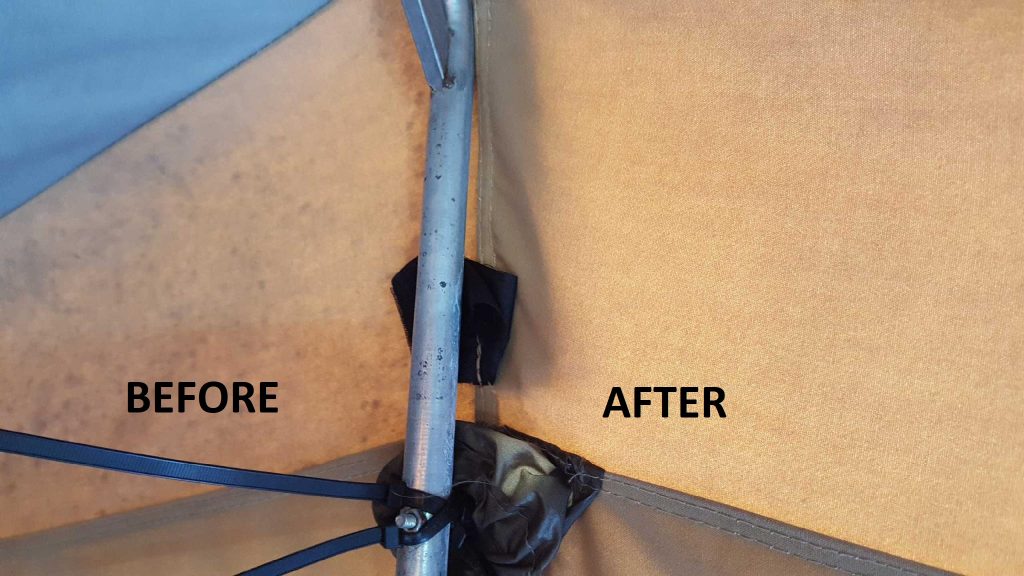 Watch amazing 40sec video sent in from a customer, cleaning mould from a canvas glamping tent…
———————————-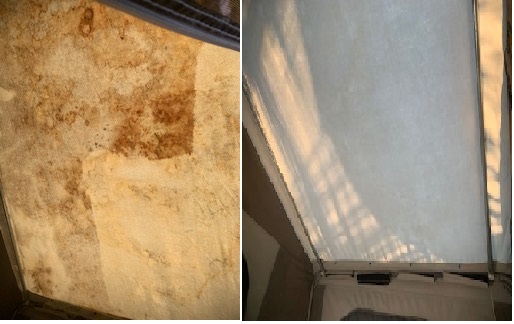 "I had really bad mould on my camper, (Black Series Sargeant), tried many different products to remove the mould but nothing would get rid of it, i saw a add for this stauff, thought it would just be another false promise to remove mould, but i was desperate so thought id give it a go, WOW just WOW, boy was i wrong, this stuff should be called Canvas Miracle Mould Remover, the mould was so bad and this stuff just smashed it!, took a couple of sprays, but did the job as promised. I HIGHLY recommend this stuff!!" – Lee C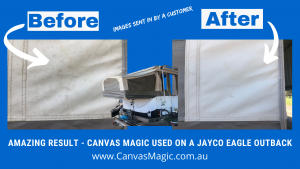 Mould gone from a Jayco Camper Trailer!
"Hello,
I just wanted to send you a quick message to say how great your product is!
We have a $20k camper trailer that we haven't used in the last 6 months and
we opened it up and found it was covered in mould! We got in contact with the
manufacturer to enquire about purchasing a new canvas for it but they
recommended we try your product first!
I received my first order from you yesterday (I have another one coming and
I've just ordered another 4 litres today, thinking I should have done a bulk
order! Lol) and I'm amazed at how much it has eaten the mould off already after
10 minutes!
I have just shared my photos and your website to the MDC camper page on Facebook
as there is always posts about mould and people looking for a great product!
Well done and thankyou!" – Arlette B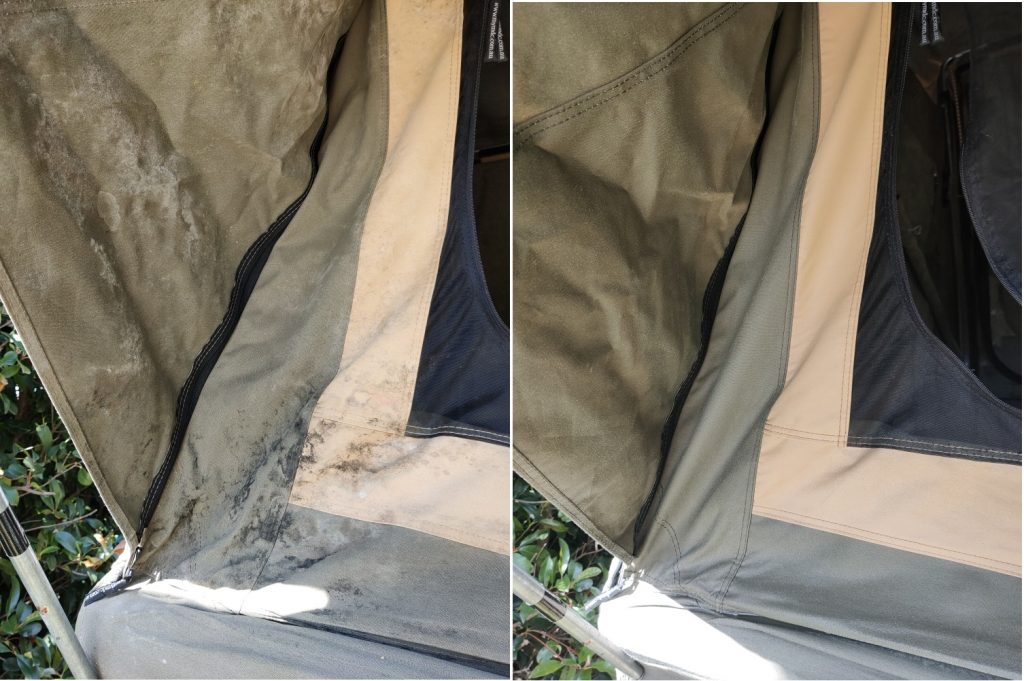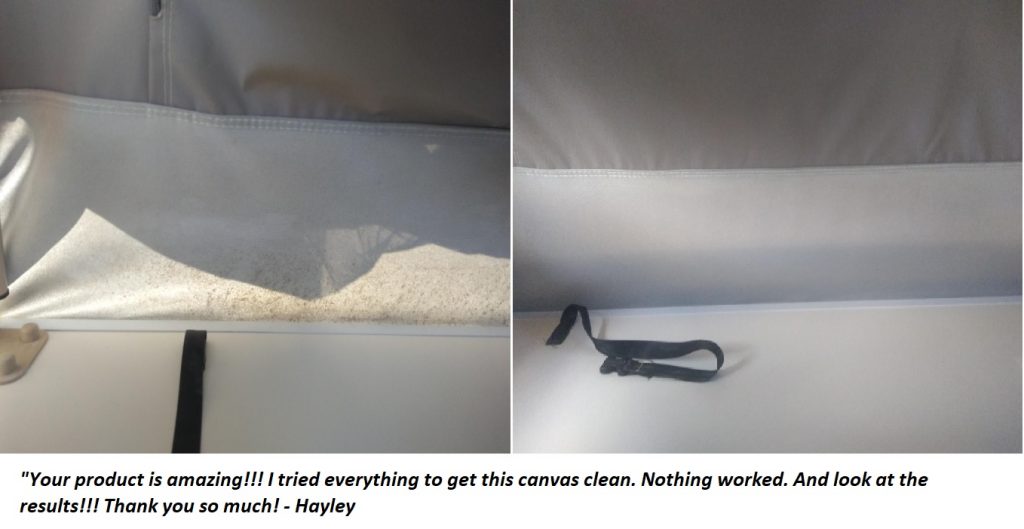 No matter where you live in the world, be at New Zealand, Australia, UK and anywhere that has a damp climate, we can get this product to you in a short period of time. The process is simple, you simply order the product, spray it on liberally to the canvas mould, wait 15 minutes and watch the mould disappear before your eyes. After the mould has vanished, rinse down with water to wash any residual chemical out, and let dry thoroughly. As a precautionary measure, always do a small colourfast patch test in a hidden area to confirm there will be no loss of colour, as this is a chemical product.
Dynaproof Canvas Waterproofing Product
Following the mould disappearing, you will need to re-waterproof your canvas, which can be done using the proven and tested Dynaproof waterproofer for canvas camper trailers, and all things canvas! Australian made. You can purchase this canvas waterproofer product from us also.
————————————
ORDER HERE FOR CANVAS MOULD REMOVER AND DYNAPROOF WATERPROOFING FOR CANVAS:
AUSTRALIA – NEW ZEALAND – UNITED KINGDOM
————————————